I know I didn't played the game for years long and when I heard it was about to close, I suddenly went back to play as much as I could, even though CP deleted my acoount due to afk...
And now we have CP Island, aka free to play but pay to have fun game. For fail's sake, I even pre-registered to get free items and later the game tells me I need membership to wear them, seriously Disney?!
Anyway, that's it. Of course you're probably old enough to realise, Internet does have CP private servers, so nothing is lost, especialy kuz these sites support free membership. So, it's not R.I.P. ClubPenguin, but R.I.P. Disney!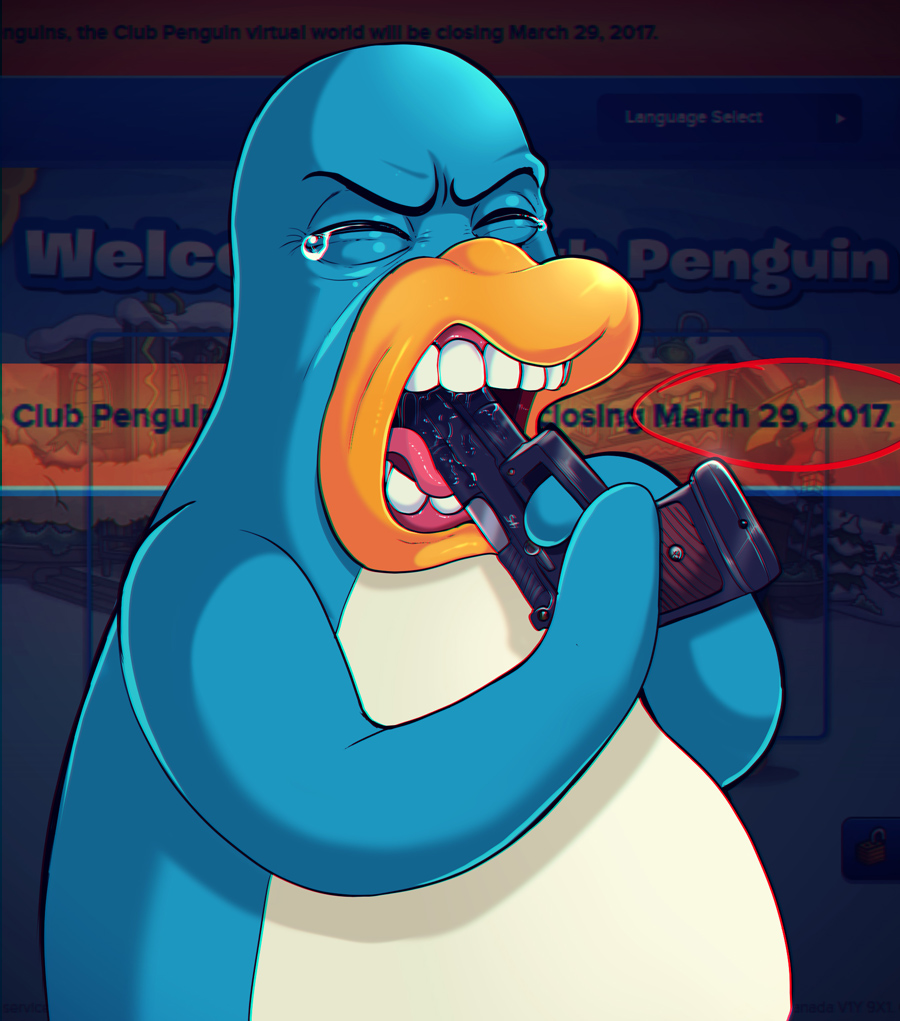 P.S. Do any of you play these servers? I'm having difficulties trying to play in:
- https://play.clubpenguinrewritten.pw/
It could be there's a crazy amount of people signing in because reasons...